Winter Tours in Western Canada
There are many winter tours to choose from so you don't have to ski or snowboard to make the most of our surroundings.
If your passion is to ski or snowboard, we can put together tours and activities for you so that they don't interfere with your time on the ski slopes.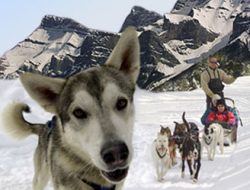 Click on the links opposite for the ski location you are staying in, or visiting, to get you to the relevant winter tours and activities for that area.