Winter Tours in Lake Louise
Many of the tours which depart from Banff, pass through Lake Louise which cuts down on travel time and gets you on your guided tour or activity sooner!
More tours are available out of Banff, so if you want to do more than just skiing and snowboarding, then staying in Banff maybe a better option.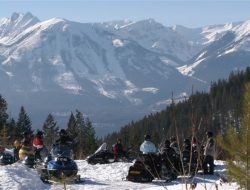 Listed opposite are the available winter tours and activities to choose from which depart out of Lake Louise. Click on the links for more information or check out some of our advice on Lake Louise winter tours below.
When you are ready to book, just contact us.