Lake Louise Ice Hockey Tours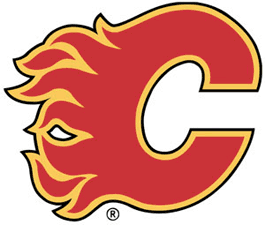 Travel to Calgary to see the Calgary Flames play in an NHL ice hockey game!
These NHL teams battle it out on the ice for the oldest trophy competed for in professional sports in North America: the Stanley Cup.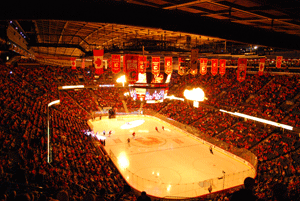 Watch the Calgary Flames defend their turf in the Saddledome. These NHL Hockey games are extremely popular so be sure to book in advance!
These ice hockey tours are available from Lake Louise although minimum numbers apply. For a guaranteed departure, take the Banff Ice Hockey Tour which picks up in Banff and Canmore.