Sunshine Lodge, Banff
Last update: 12-Oct-2018 17:18 PST

The Sunshine Lodge (formally known as the Sunshine Inn) at Sunshine Village is the only ski-in, ski-out on-mountain accommodation in Banff National Park, out of the 3 main ski resorts close to Banff: Banff Norquay, Sunshine Village and Lake Louise.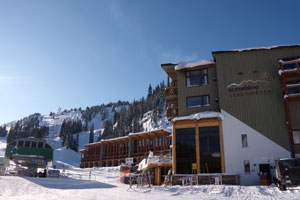 "The best rooms with a view in Canada" (Ski Canada magazine)
This hotel located in Sunshine Village has a unique setting at the top of a 15 minute gondola ride.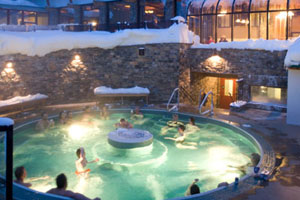 Sunshine Mountain Lodge has one of the largest outdoor hot tubs in Canada, a European dry sauna, fitness room and massage and chiropractic services so you can truly pamper yourself after a hard day of skiing or snowboarding.
With live entertainment, nightly activities for both adults and children and a large family room with a big screen TV, wood burning fireplace and a pool table there is always enough happening at night to keep you busy.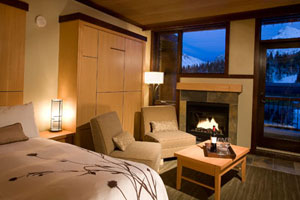 Watch the sunrise at 7,200 feet, get fresh tracks in and ski right to your door at the end of the day. Enjoy a true alpine escape amidst the spectacular mountains of Banff National Park.
Ski pass for Sunshine Village is included with your stay at the Sunshine Mountain Lodge.
Contact us for more information or to book Banff's only ski-in/ski-out hotel.
Quick link to this page: SunshineLodgeBanff.com