Ski Accommodation in Kicking Horse
Welcome to the champagne snow capital of Canada - Kicking Horse.
Kicking Horse Mountain Ski Resort has expanded significantly over the last few years offering some excellent ski-in and ski-out ski accommodations to choose from.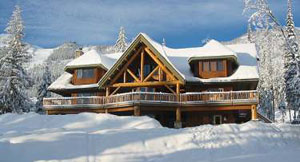 We work with the Kicking Horse Vagabond Lodge bed and breakfast to bring you exceptional service and the Palliser Lodge for self-catered options. These are two ski accommodation choices which will not disappoint.
Contact us for more information on these Kicking Horse ski accommodations or to book.