Banff Aspen Lodge Hotel
One of our best value mid-range hotels in Banff!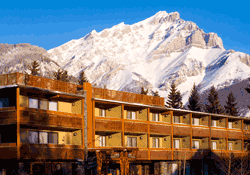 The Banff Aspen Lodge combines affordable ski accommodation with warm, friendly hospitality and excellent facilities.
All of the guest rooms we offer at the Banff Aspen Lodge are spacious and tastefully decorated. Singles, couples and families can choose the room configuration that suits their needs; most rooms feature private balconies and mountain views.
The central courtyard has been recently renovated with 2 large outdoor hot tubs for your enjoyment - perfect after a ski day.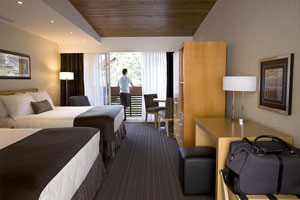 This Banff hotel is conveniently located downtown on Banff Avenue. The Banff Aspen Lodge is just a three-minute stroll to the fine shopping, dining, museums and galleries that make Banff an unforgettable destination in the Canadian Rockies
There are a variety of room configurations for you to choose from to accommodate singles, couples and families. Every non-smoking room includes satellite TV, clock radio, iron and ironing board, kettle, hair dryer and a coffee maker.
Contact us for more information or to book this Banff hotel.