Canmore Radisson Hotel
Nestled in the heart of the Canadian Rockies, and situated on three acres of land, this 224-room Radisson Hotel and Conference Center in Canmore is surrounded by spectacular mountain views.
The Canmore Radisson Hotel's close proximity to many winter tours and activities in Canmore, make it a suitable location for a winter getaway.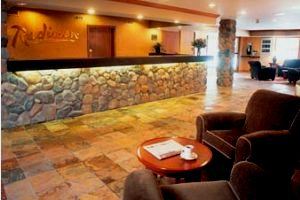 This Canmore hotel can accommodate up to 800 for private group functions.
Contact us for more details or to book this Canmore hotel.