Ski Holidays in Western Canada
We are a local independent tour operator and travel wholesaler, based full-time in Western Canada.
Ski Banff National Park - video
Come ski Banff National Park in the Canadian Rockies with us. Three ski resorts (Banff Norquay, Sunshine Village, Lake Louise), two towns (Banff and Lake Louise) and one ski pass (Tri-Area Pass) - start your countdown!
Ski Resorts in Western Canada
Our ski resorts in Canada include:


Winter Tours in Western Canada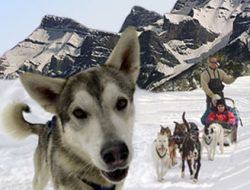 Want a break from downhill skiing or boarding? We have all kinds of other winter tours such as snowmobiling, dog sledding, NHL ice hockey tours, snowshoeing as well as heli-skiing and ski-away trips to other ski resorts in Canada.
Discount Ski Lift Passes
When you pre-book your ski lift passes through us you will receive the lowest rates. Please note that in some instances, lift passes must be purchased with hotel accommodation.
Please contact us for details.
Banff Early-Bird Ski Package Deals
Banff ski package deals are now available for winter 2016 - 2017. Combine free nights and free ski days with our ski package discounts for ultimate savings.
Ski Day Trips
Featured Banff Hotels
Banff Live Webcam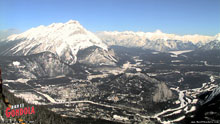 Ski Cameras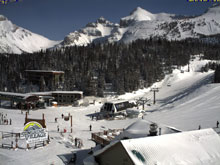 Join Our Mailing List
Sign up to receive our news, ski deals and exclusive specials on holidays in Canada. Easily unsubscribe at anytime.
Share with Others
If you like what you see, share with others at anytime by clicking on the share button below - located on every page!
Ski Holidays Canada Twitter

Ski Holidays Canada Twitter - Follow us on Twitter!